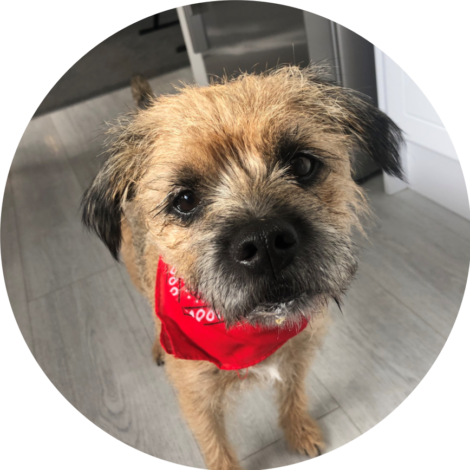 About The Dog Den
We know that being a dog owner is a life changing experience and an amazing adventure. Our sassy little Border Terrier Darby brings us so much joy and happiness, whether we are going for a stroll along Takapuna Beach, fishing out on the Hauraki Gulf, or heading in to Milford for a coffee – Darby is generally always by our side.
The idea of The Dog Den was born in 2015 when Darby joined our family. As both of us were working full time in our own businesses, the family decided to start taking Darby to our local doggy day care. Our experience is that doggy day care was giving Darby a better quality of life, as he was able to socialise with other dogs and would spend the day playing while we were away from the house.
The Dog Den is locally owned by Steve and Helen and family, who are local Shore residents. Steve and Helen have a passion for animals and have always had dogs in their lives.
Why chose us?
The Dog Den aims to provide a trusted, safe and fun environment for customers, dogs and staff and caters to locals from surrounding areas or professionals working in or around Takapuna. At The Dog Den we believe that creating a bond with owners and their pets is a big part of our services, and everything we do is based on making care of the dogs as our first priority.
The Dog Den is located on Barry Point Road, Takapuna, opposite Countdown supermarket. We are also a very short stroll to local gyms, coffee shops, and retail stores. We are just off Anzac Ave and Esmonde Road is only a minute away - providing an easy solution for dropping off and picking on your way to and from work when working in Aucklands CBD. There is plenty of off-street parking and we also have a drop and shop hourly rate, if you just need to drop your pup off for a short period of time.
Above all we wholeheartedly strive for your pup to have the absolute best time possible whilst in our care and for them to have new and exciting experiences each and every single day.
dog day care north shore dog day care takapuna dog day care Auckland
The Dog Den Family
Mariah Cribb - Dog Den Champion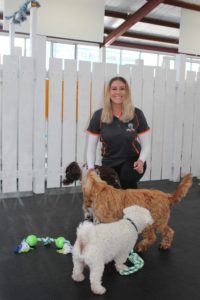 Mariah has been a lifelong animal lover and animal advocate. Growing up in New Zealand in a family of Animal lovers, she has been encouraged from a young age to pursue her love for animals and her passion to make a change. She has studied and completed the New Zealand certificate in Animal Care, Animal technology, Diploma in veterinary nursing, and is continuing to further her knowledge through studying in 2020. Mariah is also working on a project to establish a wildlife centre in Africa – Tanzania in the year 2020. She has an inextinguishable yearning to make a change not only in her community, but globally too, making her a valuable addition to the team.
Charity
We support Cure Kids and our family has been working with this charity since 2015.