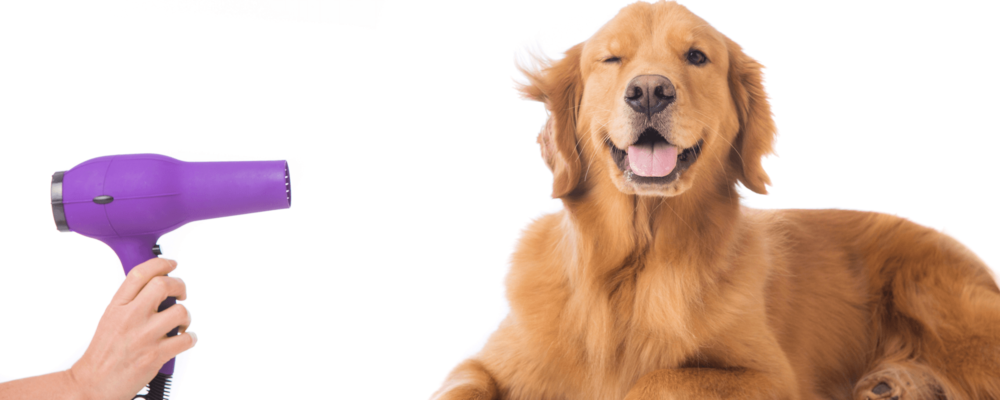 Spa Services - award winning dog groomer
Our spa team are ready to pamper your pup.
---
Your dog or puppy deserves the best dog grooming experience, so try our award winning dog groomer.
Our Senior Groomer Cassandra has received multiple awards for her grooming work and will take all care possible to make your dog as relaxed and comfortable.
Our spa offers a range of dog groomer services including full grooms, wash & dry, bath treatments, nails, teeth, trims and more.
If you have a busy day and you're stuck for time, why not use our doggy daycare, to give you some flexibility in your day, and let your pooch have a bit of fun too. See our Day Care page for more information.
OUR SIZE GUIDE
Toy - Suitable for dogs 1-4 kg: Griffon, Chihuahua, Toy Poodle, Yorkshire Terrier, Sidney Silky, + more
Small - Suitable for dogs 4-10kg: Bichon Frise, Maltese, Shih-tzu, Mini Schnauzer, Westie, Mini Poodle, Border Terrier, + more
Medium - Suitable for dogs 10-14kg: Cavoodle, Cocker Spaniel, Spoodle, Standard Schnauzer, + more
Large - Suitable for dogs 14kg+: Golden Retriever, Retrodoodle, Border Collie, Labradoodle, + more
Extra Large - Suitable for: Japanese Akita, Newfoundland, St Bernard, German Shepherd, + more
If you're unsure what size category your dog fits in to please contact our office. The Dog Den reserves the right to adjust your booking and the rate accordingly, if your online booking is incorrect,
ADDITIONAL CHARGES
Prices may vary depending on the condition of your dogs coat. Additional charges will apply for dogs who have excessive matting, knots or dogs that can be a bit challenging due to stress, as this can take a lot more time. Additional charges may also apply for specific breed / style cuts. Please inquire if you are not sure.
MATTING
Dogs with matted coats – even minor matting which may be present throughout the body's coat, require extra time and attention, and therefore will incur an additional fee. We will not cause undue stress to your pet by de-matting excessively matted coats and may advise you to consult your vet due to the risks involved in shaving so close to the skin.
Mats can be very difficult to remove and may require your dog to be shaved. Removing a matted coat may cause nicks, cuts or abrasions and skin irritations to your dog. After-effects may include itchiness, skin redness and abrasions.
Prevention is the best defense by scheduling regular grooming appointments every 3 to 6 weeks (depending on breed) and performing regular brushing at home in between grooms.
CANCELLATION POLICY

Because we book on an hourly basis and cancellations can leave an empty block in our schedule that could otherwise been used by another customer, we ask that any salon cancellations be made at least 24 hours in advance.
VACCINATIONS
We require our guests to have up to date vaccinations for Kennel Cough, 5 in 1 DHPPV, Distemper, Parvo etc, Lepto Virus
GROOMING AUTHORISATION FORM
All clients will be asked to complete an authorisation form and by signing this form you accept The Dog Dens conditions of service.
With regard to grooming, you are obliged to let the groomer know about all pre-existing medical conditions (past & present) and any changes to your dog's health for future visits.
Wash & Dry
$
25.00 +
Starting from
Bath with premium shampoo, conditioner, specific to their needs,
---
Tear-free face wash
---
Towel off
---
Gentle hand blow dry
---
Ear clean
---
Nail trim
---
Cologne spray
---
Wash, Dry & Sanitary
Bath with premium shampoo, conditioner, specific to their needs,
---
Tear-free face wash
---
Towel off
---
Gentle hand blow dry
---
Face trim
---
Sanitary, feet & tail trim
---
Ear clean
---
Nail trim
---
Cologne spray
---
Full Groom
Bath with premium shampoo, conditioner, specific to their needs,
---
Tear-free face wash
---
Towel off
---
Gentle hand blow dry
---
Face & full body clip
---
Ear clean
---
Nail trim
---
Cologne spray
---
Minor scissor work included
---
Some breed specific or style cuts may incur an additional charge, please inquire
---
Extras
De-matting
---
Teeth brushing
---
Nail trim
---
Ears
---
Scissor Work
---
SPA TERMS & CONDITIONS
Dogs that bite
We reserve the right to refuse grooming services if your dog is significantly aggressive and we cannot continue with respect to the safety of the dog and the groomer. If we cannot continue, you (the owner) will be contacted immediately and asked to collect your dog.
If you have told us that your dog may bite, a muzzle may be used.
Additional charges may apply if your dog is particularly problematic or difficult to groom or has aggressive tendencies.
You (the owner) understand that you are legally responsible for any bites or injury sustained by the groomer caused by your dog.
Pre-existing medical conditions
The health, safety and welfare of your dog is our priority – but we are not liable for any pre-existing medical conditions or any health issues that we may discover during the grooming process.
Note: We are not qualified veterinarians – please see a qualified professional if the groomer makes any observations, suggestions or recommendations.
Dogs that need to be sedated
We do not provide this service..
Matting
If your dog is matted, it is likely the coat will need to be clipped very close to the skin. By doing this there is a risk your dog may suffer from clipper rash (irritation to the skin).
We give matted dogs more breaks during the pre-clip. If the matting is very severe, we may ask you to bring back your dog for the final clip another day.
We will do everything we can to avoid unnecessary pain or discomfort and to prevent a bad experience for your dog.
If your dog is groomed while excessively matted and with poor coat condition, you agree that The Dog Den will not be held liable for any costs or fault if veterinary care is needed after the groom.
Additional charges may apply if your dog is excessively matted.
Fleas
We take fleas in our salon very seriously, especially the possibility of spreading fleas to other people's dogs. If your dog is found to have fleas, your dog will be bathed immediately with a flea shampoo treatment and you will be charged an additional $20.00. This treatment and cost is non-negotiable.
Appointment reminders
Reminders – Mark it in your calendar.
While The Dog Den  endeavour to send text or email reminders, this is a courtesy only and cannot be relied upon. You are responsible for setting your own reminders and managing your calendar appointments.
Running late?
Please let us know as soon as possible! It affects your service provider and other customers.
We may need to reschedule your grooming appointment if your delay will significantly impact other customers.
Collection of Dogs
Please be on time to collect your dogs. You will be advised of an estimated completion time and we respectfully request that all dogs are collected within twenty minutes of being notified your dog is ready for collection. Unless arrangements have been made prior, your dog will be transferred into day care. Day care rates apply.